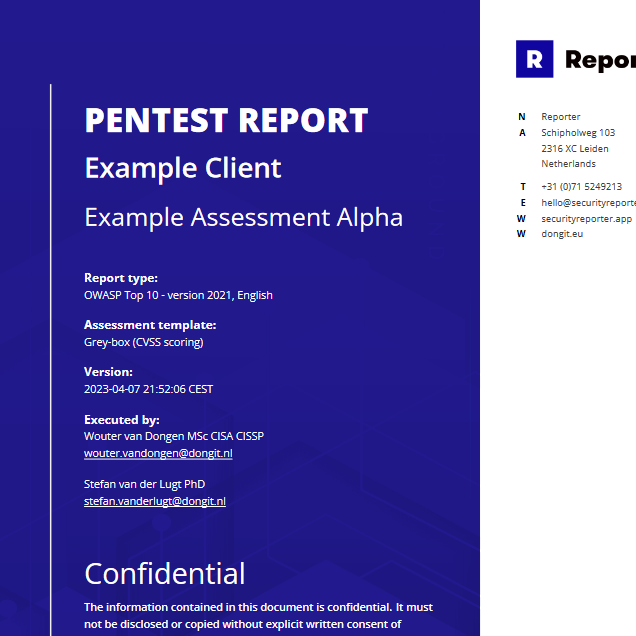 Branded document
Export assessments into customized professional high quality and tamper-proof PDF files.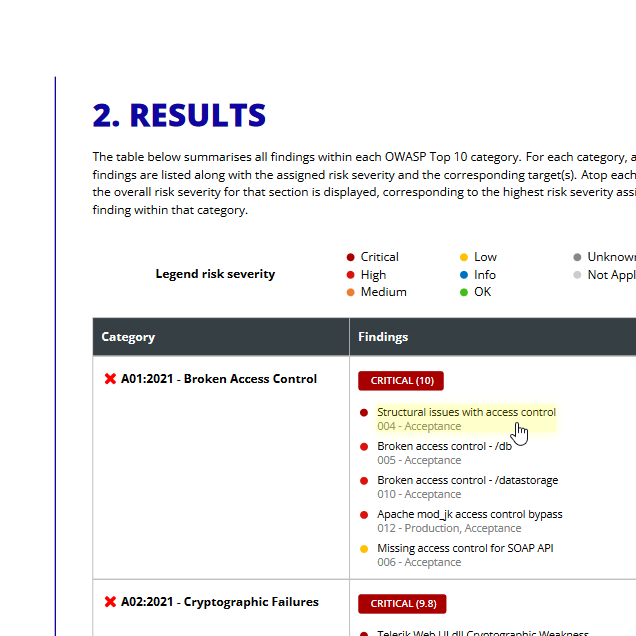 Easy to read
Reports are optimized for readability, adhering to all pentesting standards and best practices, delivering clear and actionable insights into all findings.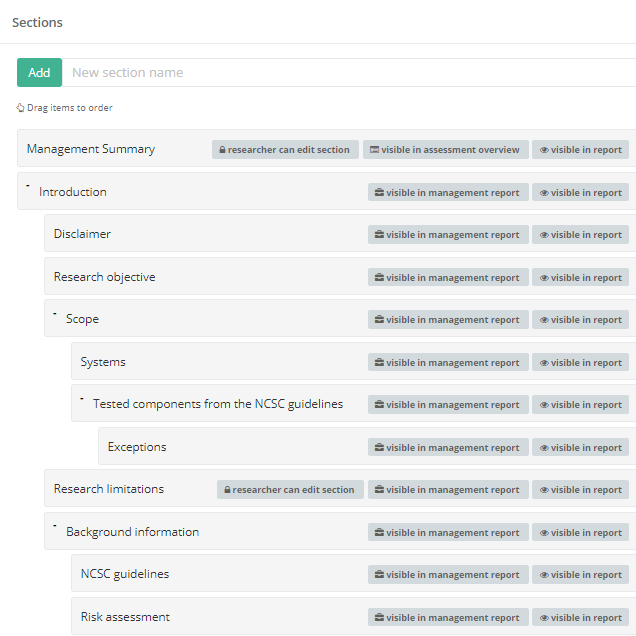 Manage exported data
Choose which sections are visible in the PDF reports. Visibility of sections can be adjusted per assessment type, template, and assessment.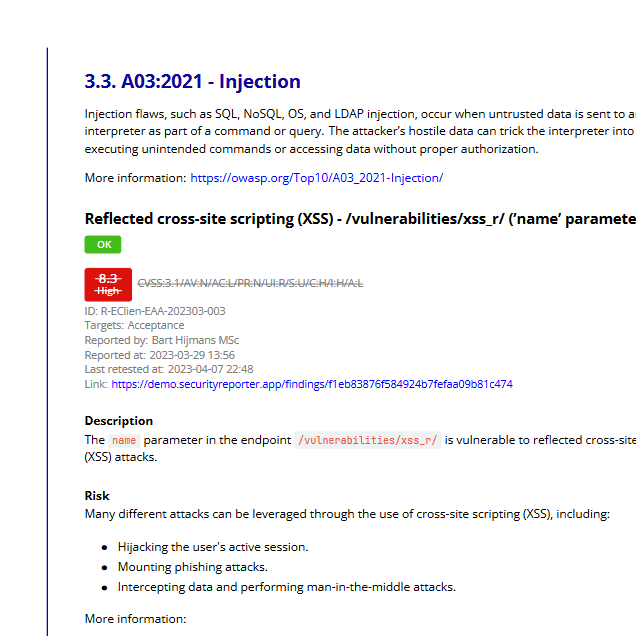 Automatically updated
PDF report files are automatically updated after retesting, instantly accessible for clients.