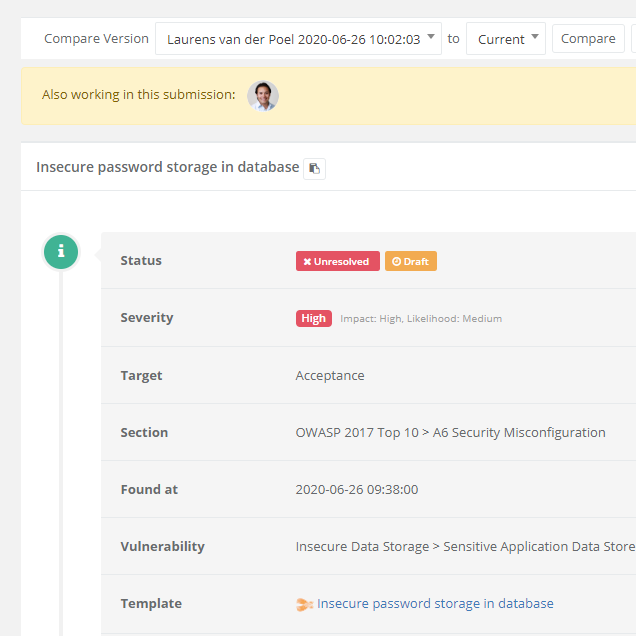 Real-time
Real-time updates and notifications when co-workers are working on the same finding in parallel.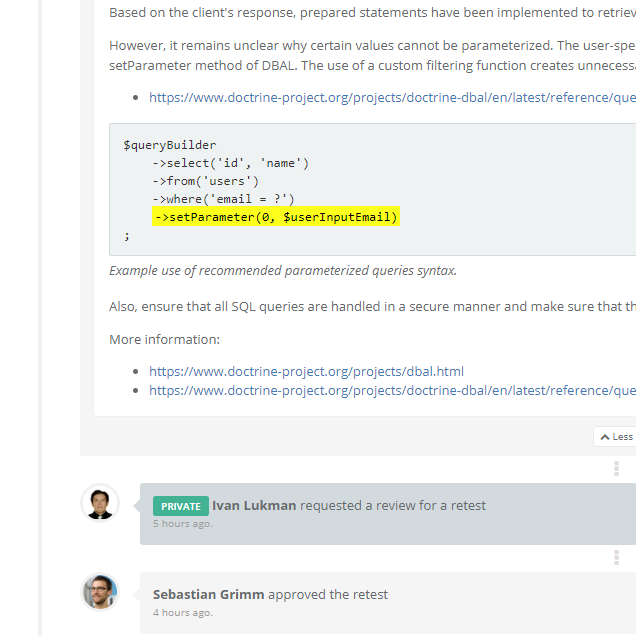 Reviews
Review each other's work, maximizing the quality of the report by using the four-eyes-principle. The reviewer (user role) sees which findings are ready for review and can publish the final results.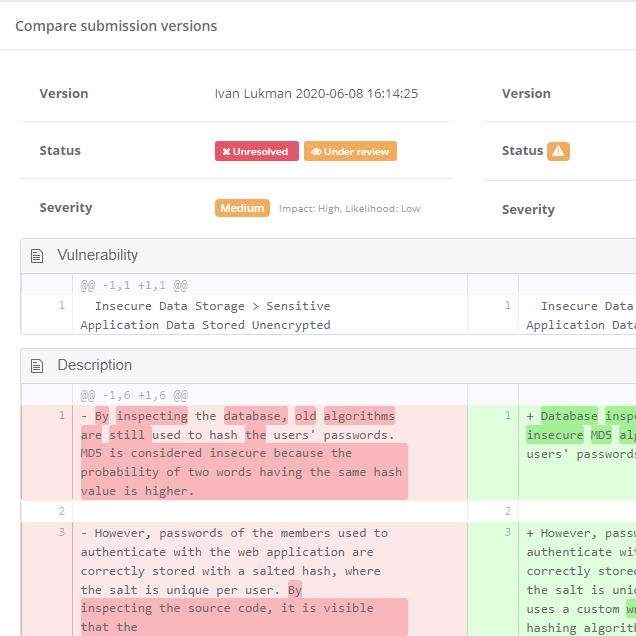 Compare changes
Compare changes made by co-workers using the diff functionality. A line-by-line breakdown quickly shows changes made. Researchers can compare the original version of the finding to the reviewed version, providing educational feedback and a useful revert option.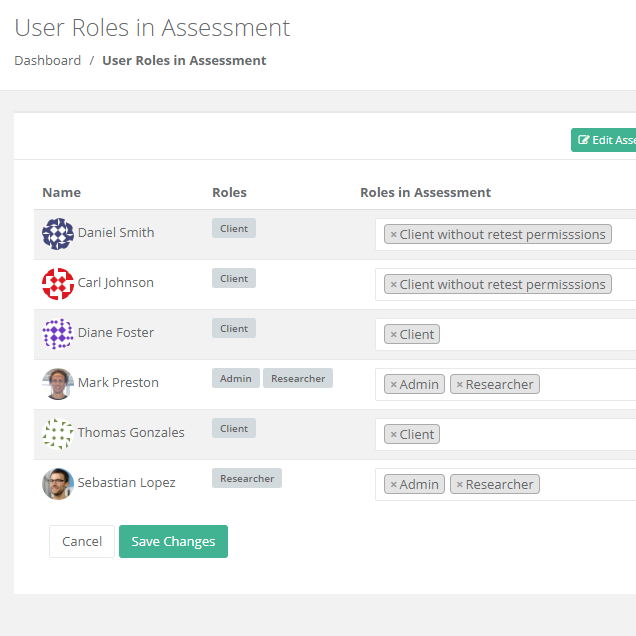 User management
Easily add new team members or clients to assessments and assign roles with fined grained permissions.